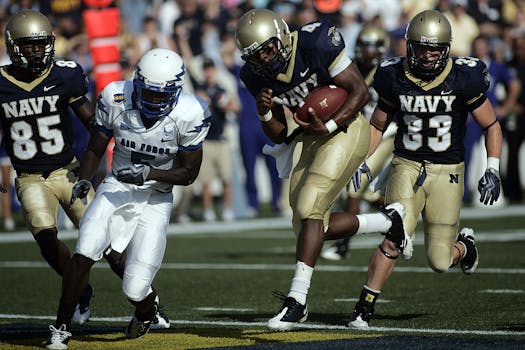 Most Overvalued:
Cedric Benson:
Benson had a career year last season. He's the classic high risk high reward pick is. Can he handle the full load through an entire season in and without any off the field issues? These issues land Benson just out of the ten.

Most Undervalued:
Jonathan Stewart:
Has the NFL and Carolina seen the best that Stewart has to offer? No. Stewart has yet to be completely healthy and splits carries with Williams yet has found a way to co-exist and keep fantasy owners and teammates happy, Imagine a healthy Stewart shouldering a majority of carries. A strong pick in hold over legues.
Sleepers:
Jamaal Charles: Charles quietly amassed huge numbers towards the end of the season on a poor offensive team. As the Chiefs rebuild the OL, Charles numbers can only improve. As the OL improves Charles yards per attempt should increase. He's an elusive runner to tackle in the open field. Even with Jones pouching carries, Charles should be more fresh for some explosive runs.
Ryan Matthews: Matthew was drafted to fill the starting role left open by the departure of LT. He's a quick & strong rb with size. Norv likes to run and look for a lot of opportunities for Matthews.
Deep Sleepers:
Ronnie Brown: Brown may fall of the radar due to his return from injury. When healthy Brown has shown the ability to be a top ten fantasy rb. Bide your time and look for a steal in mid to late rounds by drafting Brown. See more: book of mormon tickets denver
Felix Jones: The hits are piling up and so is the mileage on Barber. Although Jones has yet to make in through an entire season, this explosive runner is sure to take more touches from Barber and threaten him for the starting role.
Jahvid Best: Kevin Smith is slowly returning from injury. Best is making the most of his opportunities and adds dimension of speed that Smith lacks. The first few games Best plays and performs (as Smith works his way back into the fold) may determine the rookie's fate this season.
Arian Foster: Tate could be done for the season. Slayton's season ended early last year with a neck injury and all of a sudden the name Foster moves up the depth chart. Keep an eye on this young rb in late rounds.
One Last Helpful Hint: Too much is made of drafting a starting RB's handcuff (i.e. their back up running back on the depth chart.) The real strategy should be drafting starters as reserves and ensuring that you have the best reserve running backs that can come in and start for you when needed. The only handcuff that should be drafted over another starting running back is Jonathan Stewart who garners as much yardage and TD's as a back up compared to other starting running backs.
Once all the starting running backs are off the board, then consider the fantasy potential if they became the starter for their team for a significant part of the season. McGahee, Sproles, & Bradshaw move towards the top of the list.
Good luck and feel free to send your questions to any of the team here.